Weil Hotel Ipoh
Address :
292, Jalan Sultan Idris Shah, 30000 Ipoh, Perak, Malaysia

Star Ratings :

View More Hotel in :
Ipoh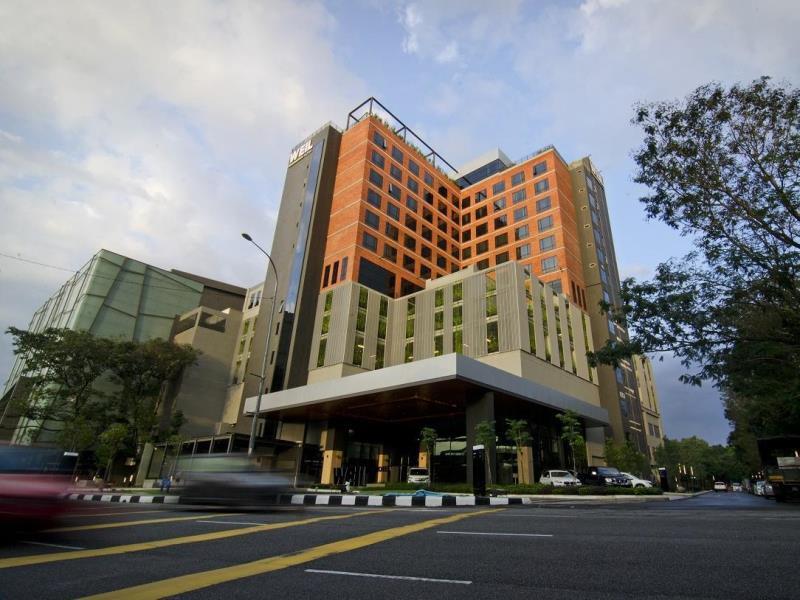 Weil Hotel Ipoh Overview
Set in the backdrop of Ipoh's old town heritage and adjoining the Ipoh Parade Shopping Centre, WEIL is a unique destination for business, leisure and pleasure. WEIL boasts 313 rooms and suites with meticulously selected furnishings complementing the contemporary design and incredible views of the town and the surrounding limestone hills.
Tempt your taste-buds with gastronomy experiences in our 4 signature dining outlets serving a wide array of local and international dishes. Revitalize your sense at our rooftop infinity pool while enjoying picturesque views of Ipoh town. WEIL Hotel is a destination like no other! Sharing the future aspiration of this quaint city, WEIL is an emerging brand dedicated to your satisfaction by rekindling authentic hospitality in its simplistic nature.
Weil Hotel Ipoh Location & Nearby Attraction

Enlarge Weil Hotel Ipoh Location Map
The Hotel is conveniently located in the center of Ipoh city. We are within easy reach of shopping centres, entertainment outlets, businesses and hospital. Buses and taxis connect the hotel to all parts of the city, as well as to other cities in Malaysia.

Connected next to Ipoh Parade, WEIL gives you the space to be connected to all that Ipoh has to offer. Enjoy your day as you walk around for retail therapy and pamper yourself as the day goes by.
Departmental Store - Parkson
Entertainment - Golden Screen Cinema (GSC), K Box Karaoke, Laser Battle
Pharmacy - Watson's, Guardian, Caring Pharmacy
Apparels & Jewellery - Hush Puppies, Voir Gallery, Minoshe, Lazo Diamond, City Time
Books & Stationery - Popular, Novelhut
Food & Beverage - Sushi Tei, Starbucks Coffee, Marrybrown, Subway, Shihlin Taiwan Street Snack, Kopitiam Avenue
Services - Pahlawan Money Changer, Rosemary Floral & Gift, Imax Internet Cafe
Convenience Store – Qbiz
Weil Hotel Ipoh Room & Accommodations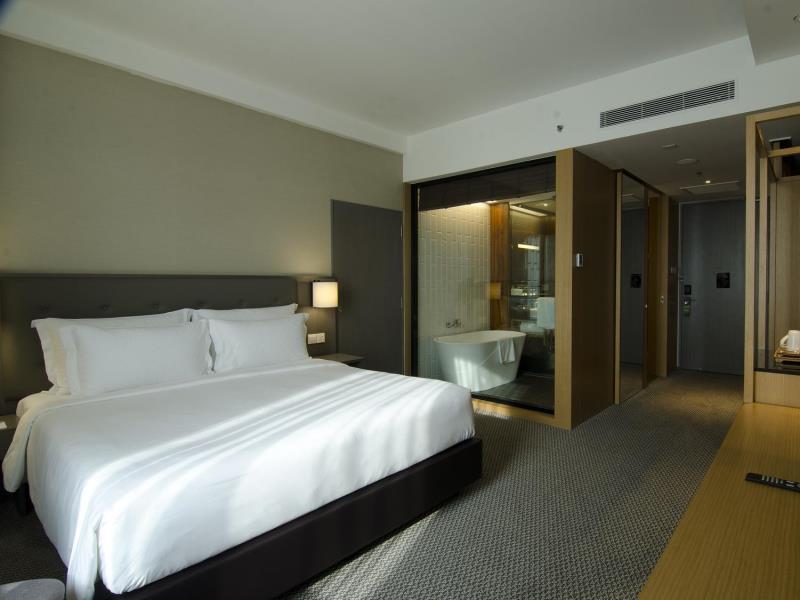 Room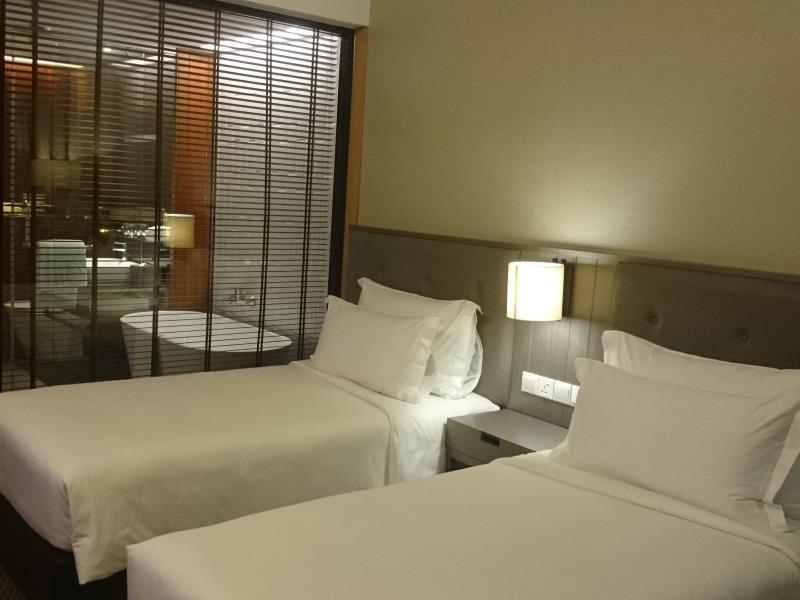 Room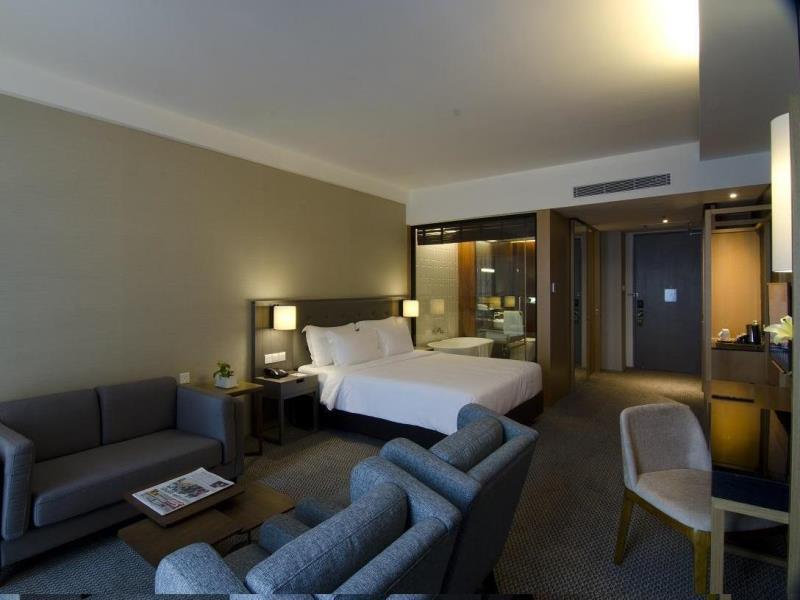 Room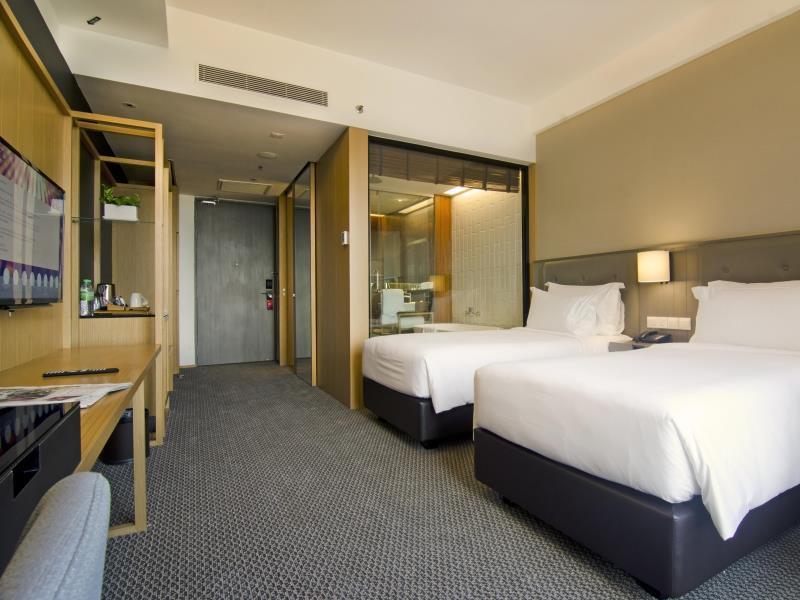 Room
Superior
Quietly relax in elegant simplicity. Our Superior Rooms feature a harmonious blend of warm and sophisticated accents for enhanced comfort and relaxation.
Standard
In a glance, our Standard Rooms offer the basic needs for today's urban travellers. Modern and stylishly design to boost comfort.
Deluxe
Meticulously selected fixtures, large bathrooms with rainfall shower and stand-alone soaking tub, and blissful beds are indulgent spaces to sleep, relax, and work.
Premier
Overlooking the picturesque Ipoh town, these are rooms that are functional-cool, moulded by contemporary design and finished in soothing hues.
Studio
No matter you are here for business or pleasure, these tastefully designed rooms offer a good balance between functionality and comfort.
Executive Suites
For the savvy traveller that deserves exceptional comfort - relaxing and chic, a unique blend of generous space, discerning quality and contemporary design.
Concept Rooms
For those who want to immerse in the urban contemporary vibes - these rooms are characterised by edgy and immaculately curated interiors. With a unique design, our Concept Rooms are exclusively available on a designated concept floor only.
Weil Hotel Ipoh Facilities & Services
Facilities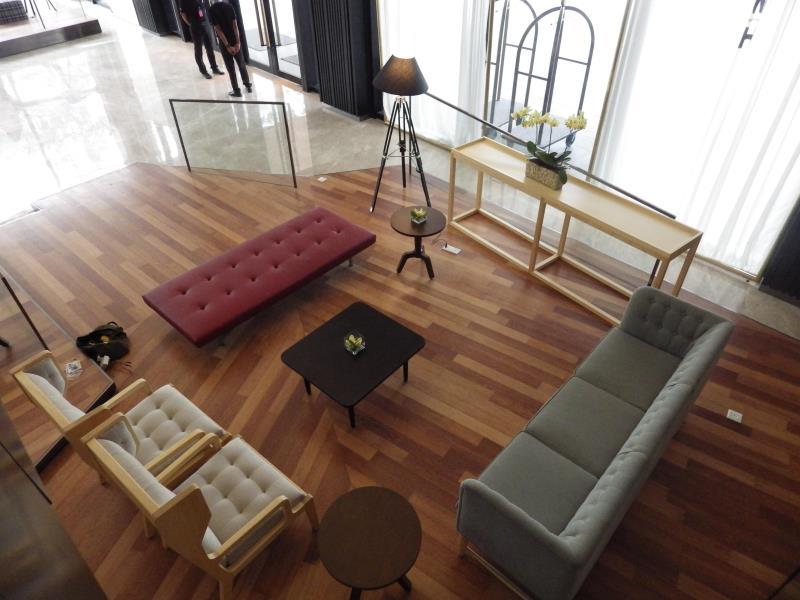 Facilities
--Information Not Available--

Important Notes of Weil Hotel Ipoh:
Check - In Time : 14.00 p.m
Check - Out Time : 12.00 p.m
The images shown are for guidance purposes only. You may stay in a room which is different from the examples shown.
or find a nearby hotel in
Ipoh
Add Hotel to online bookmark :