| | |
| --- | --- |
| | Special Interests |
Jungle Trekking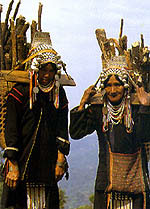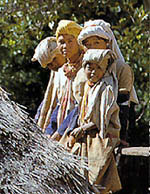 Young back-packers in the 1970s were the pioneers of Thailand's eco-adventure travel. Today, more than 100 agencies are registered as members of the Professional Guide Association of Chiang Mai and the Jungle Tour Club of northern Thailand.
A typical tour involves a group of six to ten trekkers, a guide and a cook. There will be overnight stays in hill-tribe villages and a hike of four, five, or even ten days. These treks are designed to expose visitors to a variety of hill-tribes who typically live at various mountain elevations.
Most popularly originating from Chiang Mai and Chiang Rai, these 2 to 6 day treks take visitors through forested mountains and high meadows in what are actually the lower extremities of Himalayan foothills. Major attractions are remote hill-tribe villages. Mountains surrounding Chiang Mai and Chiang Rai host seven major, once-itinerant hill-tribes of Tibeto-Burman origin: the Mao, Lisu, Lahu, Yao, Akha, Lawa and Karen; each with their own distinctive dialects, costumes, and customs.