4 Days / 3 Nights Heritage & Fantasy Borneo Island (Kundasang Overnight)
Package Information

Excersion From
Kota Kinabalu
Durations
04 Days / 03 Nights
Hotel:
2N Kota Kinabalu Hotel l - Dreamtel / Cititel Express KK / Kinabalu Daya (3*)
1N Kundasang Resort - The Cottage (3*)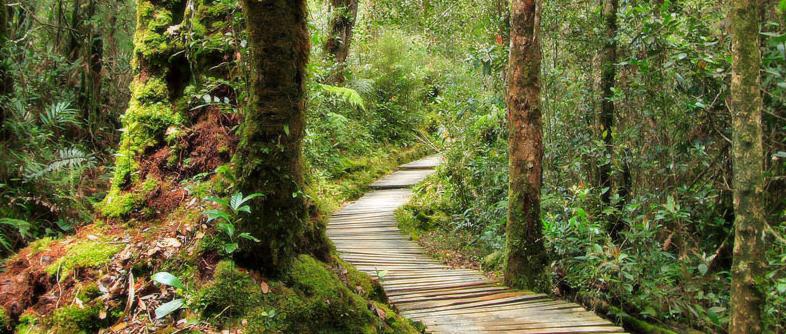 Itinerary
Day 1 Arrival - Kinabalu National Park - Kundasang (Lunch / Dinner)
Take a journey to Kinabalu National Park take about 2 hours. En-route, stop at Nabalu Village – rich in local made handicraft. You can get few as souvenir for family and friends before continue a journey. While in the park, either you can do these on your own or with a park naturalist. The Mountain Garden, an excellent 5-acre specimen of the entire KinabaluPark area gives a wonderful sneak preview of the place (on pax account). At the Exhibition Hall, a very informative video presentation is shown every afternoon. Evenings and early mornings at the park are perfect for bird watching with over 300 species known to inhabit the area.KinabaluPark received the greatest recognition of its biological contribution when it was declaredMalaysia's first World Heritage in 2000. Lunch will be served. Transfer to resort in Kundasang for overnight and dinner will be served. free at leisure.

Day 2 Kundasang - Kota Kinabalu (Breakfast / Lunch)
After breakfast. you may take a little bit time to visit Kundasang town famous for its fruit and vegetables stall. Lunch at local restaurant. Take a journey back to Kota Kinabalu City afterward. Check-in to 3* hotel or similar. Free at leisure.

Remark : Entrance to Mt Garden/ Slide show are on pax account. Optional to Poring on last minute / during tour commenced will be charge at RM40 nett per person.
Day 3 Kota Kinabalu - Sapi Island Excursion (Breakfast / BBQ Lunch)
At 0830hrs pickup from hotel and transfer to jetty for twin island tour. Boat-ride less than half an hour takes you to Sapi Island just off Kota Kinabalu City. Sapi island is ideal for swimming and snorkeling. The fine white sandy beach is perfect for catching some rays. Really bliss out on any one of the beaches, the blue sea and coral reefs with colorful marine life. Then move over toSapiIslandwhere lunch will be served. Free at Leisure. Share tropical vegetation that supports interesting wildlife. At 1600hrs, transfer back to mainland and to respective hotel.

Activities - Seaport offered at own pax account for example Parasailing, Jetskii, Kayak, Snorkel & Fin Set could be hired OR boat charter to complete island hopping around Tunku Abdul Rahman Park).

Day 4 Departure (Breakfast)
Breakfast in the hotel, Free at leisure until get time for you to the airport terminal.


Package Includes:
1 X night at Kundasang Resort with dinner & breakfast

2 X nights at 3* Kota Kinabalu hotel with 2 breakfast

Kinabalu Park Day trip with lunch

Seri Kinabalu with lunch

Sapi Island Excursions with lunch

Airport return Transfers
Important Note
Min 2 Person
All Rate Quoted in Ringgit Malaysia (MYR) per person

To bring: Raincoat (during rainy season), insect repellent and hat. Use good walking shoes. Comfortable cotton T-Shirt. swim wear, sun lotion, hat & drinking water, change of cotton T-shirts and short pant, Sunglasses and etc.
You may aslo interest with other Sabah Tours :

Tour Description
Duration
Meals
Depart From Kota Kinabalu
Cultural & Lifestyle Tour - Kota Kinabalu

3 Hours
7 Hours
3 Hours
3 Hours
3 Hours
1 1/2 Hours
3 Hours
Fullday
Fullday
Fullday
Fullday
3D / 2N
3D / 2N
3D / 2N
4D / 3N
4D / 3N
4D / 3N

-
L
-
-
D
-
D
L
L
L
L
B, L, D*
2B, L, 3D
2B
B, L, D*
3B, 2L
3B, 2L

Island Tour - Kota Kinabalu

Fullday
Fullday
3D / 2N
4D / 3N
5D / 4N

L
L
2B, 3L, 2D
3B, 4L, 3D
4B, 5L, 4D

Mountain Tour - Kota Kinabalu

Fullday
Fullday
Fullday
2D / 1N
2D / 1N
2D / 1N
2D / 1N
3D / 2N
3D / 2N
4D / 3N
4D / 3N

L
L
L
1B, 2L, 1D
1B, 2L, 1D
1B, 2L, 1D
1B, 2L, 1D
2B, 3L, 2D
1B, 3L, 2D
3B, 4L, 3D
3B, 3L, 2D

Adventure Tour - Kota Kinabalu

Fullday
2D / 1N
3D / 2N
3D / 2N
6D / 5N
7D / 6N

L
1B, 2L, 1D
2B, 3L, 2D
2B, 3L, 2D
5B, 6L, 5D
6B, 7L, 6D

Eco Treasure Tour - Kota Kinabalu
Wildlife Tour - Kota Kinabalu

Fullday
Fullday
Fullday
Fullday
Fullday

Depart From Lahad Datu
Wildlife Tour - Lahad Datu

2D / 1N
3D / 2N
4D / 3N
3D / 2N
3D / 2N

1B, 2L, 1D
2B, 3L, 2D
3B, 3L, 3D
2B, 3L, 2D
2B, 3L, 2D

Depart From Sandakan
Life Style & Leisure Tour - Sandakan
Wildlife Tour - Sandakan

Halfday
Halfday
Halfday
1D / 1N
1D / 1N
1D / 1N
2D / 1N
2D / 1N
2D / 1N
2D / 2N
2D / 2N
3D / 2N
3D / 2N
3D / 2N
4D / 3N
4D / 3N

L
L
-
1B, 1L, 1D
1B, 1L, 1D
1B, 1L, 1D
1B, 2L, 1D
1B, 2L, 1D
1B, 1L, 1D
2B, 2L, 2D
1B, 2L, 2D
2B, 3L, 2D
2B, 3L, 2D
2B, 3L, 2D
3B, 4L, 2D
3B, 4L, 3D

Private Tour - Sandakan

2D / 1N
3D / 2N
4D / 3N
4D / 3N
5D / 4N

1B, 2L, 1D
2B, 3L, 2D
2B, 4L, 3D
2B, 4L, 3D
4B, 5L, 4D