| | |
| --- | --- |
| | General Info |
Government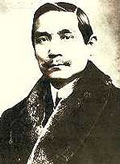 Hong Kong's administration follows the pattern of a British colony, with London appointing a governor, members of the administrative Executive Council (Exco), and the law-making Legislative Council (Legco).
Hong Kong was governed as a free market operating under the principle of equality of all races. In the late 19th and early 20th centuries, the colony began a period of expeditious development and economic prosperity. However, the political upheavals in China in the 20th Century had an impact on Hong Kong's trade industry and government operations. After the war, many Chinese people moved to the island and by 1949, Hong Kong's population reached two million.
During the 1970s and 1980s, Hong Kong's economy developed and the colony continued expansion as an entrepot. Business tycoons were borne during this period. Shipping tycoon Y.K. Pao, property giant Li Kashing, and Macau-based casino magnate Stanley Ho all made their debut at the Hang Seng Index stock exchange. With the economic development, infrastructure throughout the region was improved, transforming Hong Kong into a modern, efficient, and cosmopolitan city. Increase in wealth accelerated the standard of living, thus making it possible for the government to increase investments in education, housing, and other social welfare projects. The British government also contributed significantly to the civil service system, setting up an independent commission against corruption in 1974.

In 1973, Sir Murray MacLehose became the first Hong Kong governor to be elected from the British diplomatic circle. MacLehose was familiar with China and spoke the Chinese language rather well, thus substantiating Britain's concern about Hong Kong and its future. From then on, all Hong Kong governors have been professional diplomats and China experts, with the exception of the last governor, Chris Patten, a career politician.
By 1980, Hong Kong's government had almost complete sovereignty to operate from London. Hong Kong was taken over by China when the 99-year lease on the New Territories expired in 1997.