| | |
| --- | --- |
| | Special Interests |

Golf is a major sport in Taiwan. It is also considered the oldest organized sport there. Most of Taiwan's golf clubs, which opens all year round, allow foreigners to become guest members.
Hotels and local travel agencies can make arrangements for those who would like to engage in a golf game at the clubs. Facilities at the golf clubs are quite enhanced. Golf gears, caddies, and buggy cars can be rented at the clubs. Food is also available for those who would like to snack or have refreshments after a game.
Inquiries regarding golf in Taiwan may be directed to :
Chinese Taipei Golf Association
12F-1, 125 Nanking E. Rd., Sec. 2. Taipei.
Tel: (02) 516 5611 Fax: (02) 516 3208

Tennis is another fast growing sport in Taiwan. There are now an abundance of tennis courts in Taipei alone, be it public or private. Even most hotels now have their own tennis courts to cater to their guests.
Information on the game can be referred to :
Chinese Taipei Tennis Association
11F, 20 Chulun St., Taipei.
Tel: (02) 772 0298 Fax: (02) 771 1696
For those who enjoy swimming, there are plenty of swimming pools at hotels, clubs, resorts, and public beaches around the island. Public pools are also available, but it is usually packed and noisy.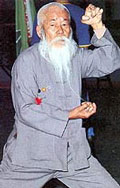 Martial arts come in many different forms. 'Taiji', martial arts, yoga, sword dances, and easy aerobics are all related to this sport. It is common for Chinese to be out at dawn exercising in the parks and streets of Taipei. Visitors may join in the group and participate while keeping in shape at the same time.
Those interested in martial arts may join in or just visit one of four of the main locations in Taipei for early morning sessions: New Taipei Park (near Taipei Railway station), Chiang Kaishek Memorial Hall grounds, Sun Yatsen Memorial Hall compound, and the hills near Grand Hotel.