Globallon Apartment Hotel Malacca Melaka
Address :
Plaza Melaka Raya, Jalan Melaka Raya 5, Melaka Raya, Melaka, Malaysia 75000
Star Ratings :

View More Hotel in :
Malacca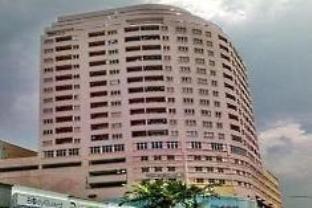 Globallon Apartment Hotel Malacca Melaka Overview
Globallon Hotel is situated in Malacca, a ten-minute walk towards the Nyonya & Baba Heritage Museum and Jonker Walk. Your accommodation provides an outside pool along with a café.
The environment-conditioned flats at Globallon include a personal balcony. A TV with satellite channels as well as an electric kettle are incorporated. Private lavatories are outfitted with hot/cold shower facilities. Room services are available.
Visitors can exercise within the fitness center, relax having a massage or enjoy singing within the karaoke room. Other facilities incorporate a tour desk along with a children's playground. Free Wi-Fi is supplied within the hotel's public areas.
Situated on Plaza Melaka Raya, Globallon Hotel is all about 9 km from Batu Berendam Airport terminal.
Globallon Apartment Hotel Malacca Melaka Location & Nearby Attraction

Enlarge Globallon Apartment Hotel Malacca Melaka Location Map
How to get here?
Strategically located in the heart of historical Melaka, Hatten Square Suites and Shoppes is situated at Melaka Raya Commercial area with its vibrant night-life atmosphere and the famous Jonker Street featuring rich collection of exotic antiques and diverse culture.

Within walking distance from Hatten Square is the diverse history of Melaka, seen through many famous historical monuments left by the various nations whom have tried their best to capture Melaka during zenith of its popularity as the pivot point of trade between the east and west. The rich history tapestry of Melaka during its past includes the famous A'Famosa Fort built by the Portuguese and St Paul's Hill, The Stadhuys & Christ Church built by the Dutch. In addition to these historical sites, there is a replica of the Melaka Sultanate Palace, Proclamation of Independence Memorial, Coronation Park, and museums dedicated to a variety of subjects from beauty to maritime.
Globallon Apartment Hotel Malacca Melaka Room & Accommodations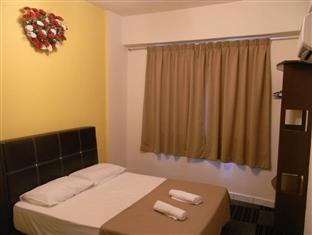 Room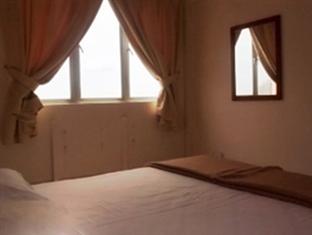 Room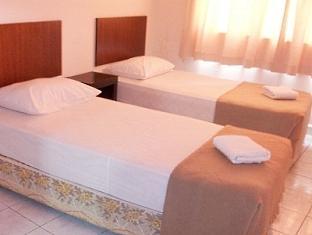 Room
Room Type

2 Bedroom Standard Apartment
2 Bedroom Deluxe Apartment
3 Bedroom Apartment


Globallon Apartment Hotel Malacca Melaka Facilities & Services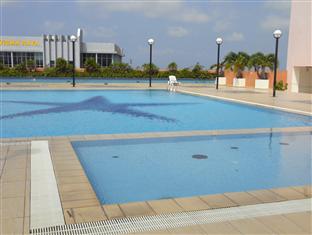 Pool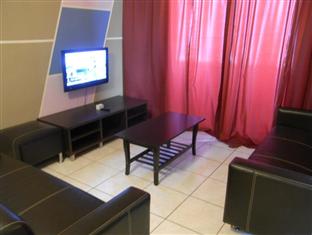 Facilities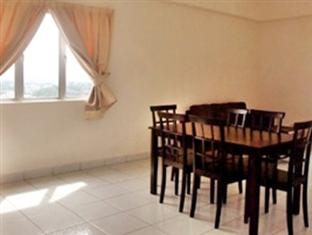 Dining Area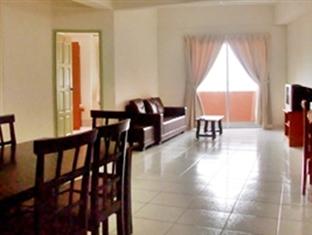 Facilities
Below are the available facilities and services at our Hotel :
Casino
Family room
Restaurant
Smoking area
Coffee shop
Elevator
Laundry service/Dry cleaning
Shop
Tours
Business center
Concierge
WiFi in public areas
Outdorr pool
Car park

Important Notes of Globallon Apartment Hotel Malacca Melaka:
Check - In Time : 14.00 p.m
Check - Out Time : 12.00 p.m
The images shown are for guidance purposes only. You may stay in a room which is different from the examples shown.
Add Hotel to online bookmark :