West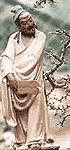 Tsing Ma Bridge, This bridge is a new construction, which links Lantau Island to the mainland for the first time. It is 2.2 km long, with 200-meter-high twin towers visible along much of the highway in the New Territories that leads to Kwai Chung, an extensive complex of container terminals, and the industrial community of Tsuen Wan.
Center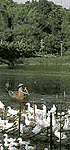 Sha Tin, The metropolis of Sha Tin is one of Hong Kong's fastest-growing New Towns, offering plenty of recreation for visitors' pleasure. Extensive housing projects are now being pursued at areas that were once rice paddies, and the New Town Plaza - a huge shopping mall and entertainment complex - offers cinemas, designer boutiques, and a musical fountain that attracts myriad of mall-goers.
East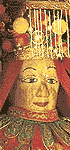 Clear Water Bay, This is perhaps the most attractive area in the New Territories. Located on the eastern edge of Hong Kong, Clear Water Bay coils around the side of the Kowloon mountain range, and then down the peninsular past smart villas and compact villages to the aptly named bay itself.