Angling
If you possess these qualities you may want to try out angling in Malaysia's bountiful ocean, lakes, and rivers...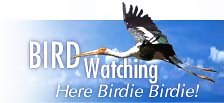 Bird Watching
Malaysia has emerged as a bird watching haven. This avian extravaganza is one to behold...
Cave Exploring
Caves can be found in all Malaysian states. They are home to local fruits, bats, birds and beautifully sculpted stalagmites and stalactites...
Mountain Climbing
Be it a mountain or a hill, you can be sure that with each ascent you make, you will be rewarded with exhilarating and breathtaking sights that span the spectrum of the imagination.
Off Road Driving
Malaysia's rugged terrain, dense rain forests, and numerous mountainous regions make it an irresistible destination for off road driving enthusiasts.
The Summit Climbing Gym
The gym is built on 6500 square feet of floor space and boast of more than 2500 feet of vertical climbing space with features such as an arch, roofs, overhangs, slabs, verticals, a chimney and inverted steps.

Jungle Trekking
Striding through the forest, the lush vegetation parts before you offers glimpses of tapirs grazing in the undergrowth...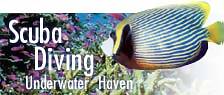 Scuba Diving
The waters are cool enough to support a prolific underwater ecosystem of magnificent coral reefs, alga beds, sea turtles, giant clams, fish...
White Water Rafting
Heart pounding, gut-wrenching, totally exhilarating! How else would you describe a ride on nature's roller-coaster?...
Trail Riding
Using off-road motorcycles or scramblers, this new breed of intrepid travelers head for the many jungle trails that crisscross the country, dash up steep hills, and ford shallow waters...